2YO Filly of the Year 2017 – GREENHILL HANOVER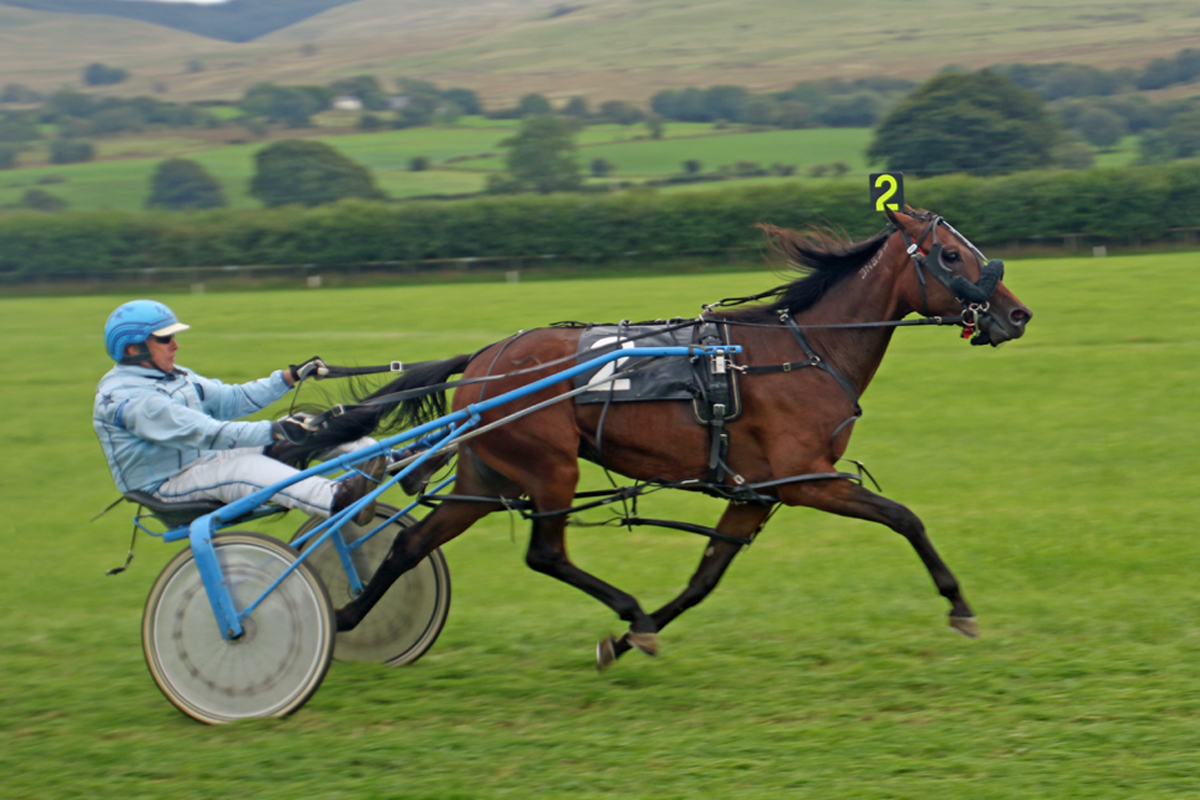 A filly bred at Hanover Shoe Farms by Bettors Delight, out of Artaffection, who struck up four wins in her first season and was placed in all nine of her starts.
Her Sire, Bettors Delight, is a world leading sire. With a race record of p,2, 1:51.3s; 3,1:49.4 ($2,581,461), his offspring have won over $200 million worldwide, with 20+ individual millionaires. His progeny include:
Betting Line – 2016 Little Brown Jug Winner
L A Delight – 2016 Jugette Winner
Beautide – dual Inter Dominion winner in 2014 & 2015
Bettors Delight has topped the Australian Sires list on five occasions, the New Zealand Sire List on six occasions and in North America he was leading sire on four occasions.
The Dam, Artaffection (Artsplace x Sweet Affection), has a mark of 1.51.1 over the Meadowlands mile as a 4YO with 23 career wins and almost $830,000 in earnings. Notable progeny include:
Upfront Hoosierboy, Arockin Hanover, Artache Hanover, Adrian Hanover & Air Miles Hanover.
Owned by Marina Thomas, trained by Sheelagh Lord and driven by Michael Lord, Greenhill Hanover started the season in June at Tir Prince in the NWHOA 2YO Championship Fillies Pace, where she was steered to a respectable third position behind Robyn Camden (Overseas Horse of the Year 2017) and Brown Eyed Girl (Sire Stakes winner).
In early July at Ceredigion in the Dragonheart Agri Services 2YO Pace, she was in third place again behind Robyn Camden and Rhyds Sapphire. Back at Tir Prince in a Vincent Delaney Prep race she moved up a position to finish second four lengths behind Ayr Empress.
In mid August she took a trip across to the Emerald Isle to compete in the prestigious Vincent Delaney Memorial. In the Heat she was defeated once again by Robyn Camden and Reclamation to take third spot. In the Final she was drawn three and after a gallant performance picked up another third place finish.
Next call was the Welsh Festival of racing in Tregaron in late August and the Junior Welsh Dragoness races. In the Heat she got a good draw in two and finished up front by ¾ length, kicking off a streak of four straight wins. In the Final, Brown Eyed Girl challenged from the last bend but was graciously held off by driver Mike 'The Maestro' Lord to claim victory by 1¾ lengths, with Rhyds Sapphire in third place.
Back at Tir Prince just six days later was the Group 1 stakes The National Pacing Futurity. Taking on Rhyds Sapphire and Brown Eyed Girl once again, Greenhill Hanover reversed the trend from early season and scooped victory by a clear two lengths.
Her final jaunt for the season took her north of the border for the SHRC 2YO Futurity. The field consisted of five fillies and one colt, DKs Happy Forever (Group 1 Futurity Colts winner). Fortune favoured Greenhill Hanover in the draw with pole position hers. She put in a gallant performance and held off all the other competitors and was steered to a clear 1¾ length victory from Shebesporty in second and DKs Happy Forever in third.
Greenhill Hanover was unopposed in the 2YO Filly of the Year category. The award will be presented at the BHRC & STAGBI Awards Event this coming weekend at the Mercure Haydock Hotel (WA11 9SG).