BILL SOWERBY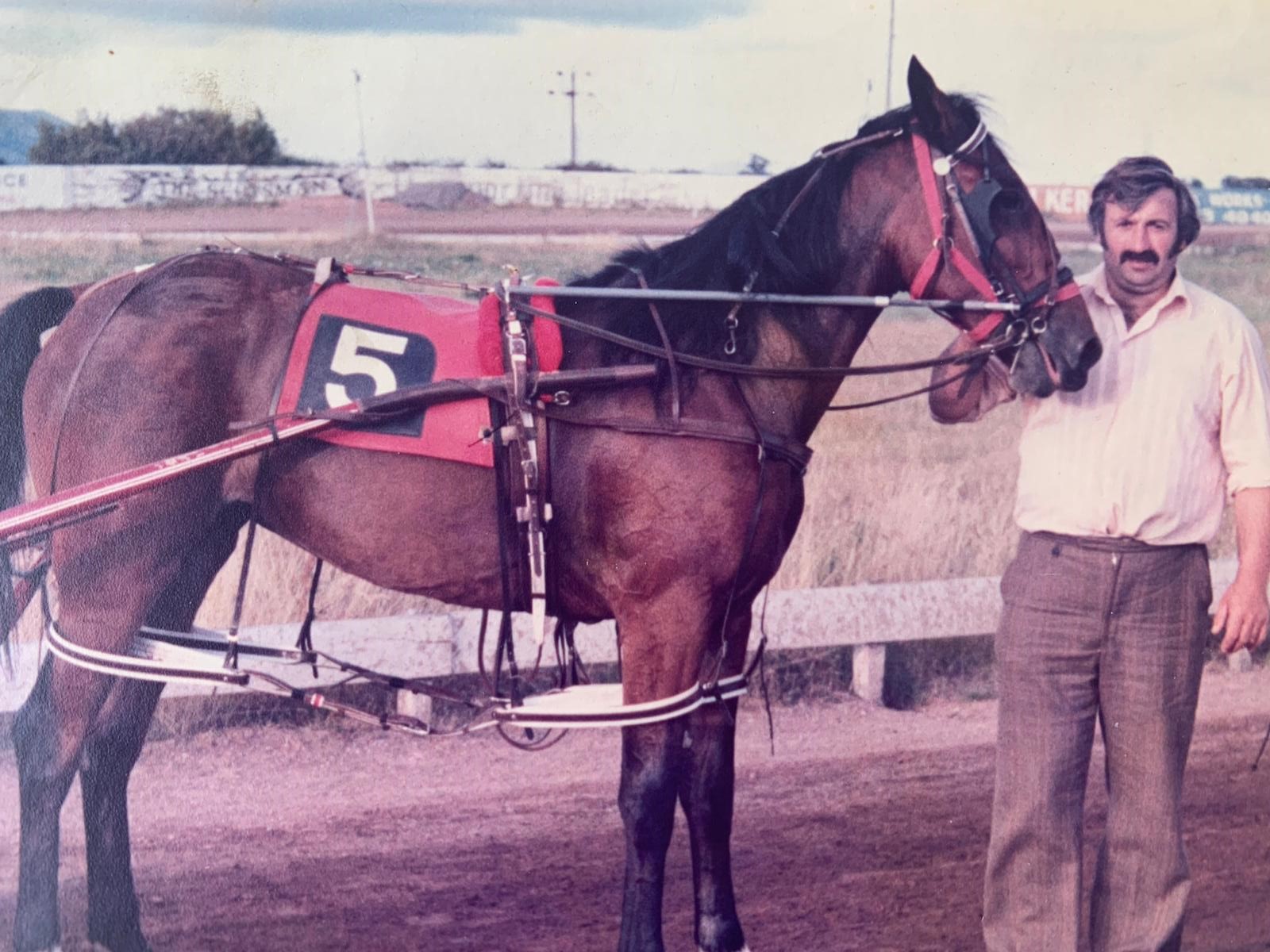 William (known to his friends as Bill) was born at Drybeck Hall, near Appleby in Westmorland on 15th January 1942, the only son of Jim and Mary Sowerby. He farmed there as a young man and then at Haybanks for another thirty years but was first and foremost a horse man.
Bill was a well-known and respected figure in the world of Harness Racing and was at one-point treasurer of the North of England Horse Owner's Association and a member of the British Harness Racing Club. Bill made numerous friendships though Harness Racing over the years, too many to name but all greatly valued. He could always be relied upon for an opinion, advice or a good tip! His mares Ghost Dancer and her daughter Dancing Dale bred prolific winners. With assistance from Willie Forrester, and later his daughter Jen, he was a successful owner and trainer.
One of Bill's ambitions was to win Appleby's Whit Monday Trot and he achieved this in 1975 when Evelyn Slack drove Overdale to victory. Overdale then went to Canada where he paced a world saddle trot record at Greenwood Raceway. Chippendale won the Scottish three-year-old championship and Northern Futurities at Kendal Raceway before also being sold overseas to the Strauss Stables in Ontario. Bill had successes in England, Scotland and Wales with his horses Rubenstein, Bonny Dancer, Dancing Dale, Dark Knight, Amber Dale and Miss Keystone Dale. Bill's daughter Jen inherited her father's love of horses and the pair would race down Rutter Lane in the training cart with wife June waiting anxiously at home.
Bill had a good sense of humour, even when the joke was against himself. An entry from the Horse and Hound magazine, in October 1994, read 'Bill Sowerby, breeder of the mighty Goldendale was mystified when he was called up to the platform at a recent North of England Harness Horse Owners awards dinner when he was presented with a compass as the Most Travelled Breeder Award. He recently took six and a half hours to return from Tir Prince Raceway to his Appleby home, unaware he was lost until he reached Macclesfield'. On another occasion, en route to Mussleborough, Bill managed to drive down the length of Princess street (when traffic was prohibited) with Dark Knight stamping furiously in the trailer behind – he never liked to go slow!
Respected owner and driver, Alan Haythornthwaite remembers 'Bill got me to drive Chippendale for him, the first good horse anybody let me drive. Travelling around the country with Bill was always entertaining! Goldendale that we acquired from him won 52 races, was the British record holder and the best horse we ever had'.
Sadly, due to the onset of Parkinson Disease he entered Appleby Grange care home in 2014 where he received excellent care and kindness from the staff there. He passed away peacefully, on the 22nd April, and is now 'off and pacing'. The family are left with a huge hole in their lives but with plenty of treasured memories.