STAR MAKER SERIES – Sponsored by The Standardbred Horse Sales Co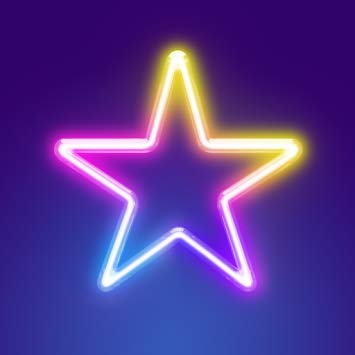 Following the success of the new Star Maker Series in 2018, the series is planned to return for the 2019 season.
The target region remains the lower end of the handicap; horses that have not won much money at 2YO or 3YO. The series will consist of heats and a Final, which promoters have been invited to tender for. Tenders are due back at the BHRC on 29th March 2019.
The series will consist of a minimum of 8 heats and a maximum of 10 heats, with a Final to be staged in August – dates will be confirmed once Promoter tenders are received and races allocated.
Race conditions:
(Entries open Monday 1st April after tenders are in and decided for heats & final)
Entries open to horses 4YO and over with £1000 or less LIFETIME earnings at time of nomination (maiden/novice/graded/unraced and unqualified horses can enter provided they meet the conditions)
£100 Nomination Fee per horse due by 12noon Tuesday 23rd April
Minimum entries 30, maximum 50 (on a first come basis)
8-10 heats to be staged (dates and venues when confirmed)
A 10 horse Final to be staged (date and venue when confirmed)
Heat Entry Fee £35 per horse
All heats limited to track maximum
All heats are Ballot for Position
Where heats are oversubcribed, horse with least runs in the series will be given priority. Entries will be balloted out if necessary to all horses to enter in alternative races
Heat winners automatically qualify for Final
If less than 10 heats, remainder of runners in the final will be determined by points earned during the series (10 points for 2nd place, 6 points for 3rd place, 4 points for 4th and 2 points for 5th place). In the event of a tie on points and/or reserve spots becoming available, the issue will be resolved by ballot
Heats
£780 purse per heat (420/210/100/50)
Final
Minimum purse of £6000 with guaranteed £3000 to the winner
* Further information will be published after close of tender process *
The following horses who qualified or raced with the BHRC in 2018 are eligible for the 2019 Star Maker series along with any other UK or Irish pacer who fits the conditions:
Action Jackson
Adore Me
Al Jolson
Alibis Dream
All Revved Up
Alpine Scarlett
American Graffiti
Artemis
Artess
Aurum Alert
Ayr Bird
Ayr Paparazzi
Ayr Pioneer
Ayr Superior
Ayr Tycoon
Ayr We Go
Bettorbybest
Betty M
Big Country
Biggerontheinside
Blackfield Button
Blackwell Grove
Blue Showdown
Blue Titan
Blueberon
Breakwater
Brywins Babybeach
Brywins Beachlight
Brywins Fandango
Brywins Lindy
Brywins Lwcus Eto
Brywins Mayhem
Brywins Overbeach
Brywins Playgirl
Burning Dale
Busking Boy
Caenwood Rocknroll
Cam Yankee
Camden Pro
Camouflage
Ceiron Blueboy
Ceiron Vickey
Coalford Laurel
Colour Me Quick
Coloured me Just
Country Cruiser
County Candy Apple
De Leprechaun
Dance with Wolves
Darcy Camden
Delfburn Jerry
Dernol Dancer
Desert Diamond
Desert Ranger
Doonmeg
Dream Reeds
Dreamfair Nadal
Druids Bigdeal
Eccentric
Evenwood Getreal
Evenwood Gunslinger
Eversoclever
Ffarwel
Firedale
Frankie B
Friday Man
Frisco Touchngo
Garths Sharegar
Gds Beauty
Gds Blizzard
Gds Hurricane
Gds Wings
Gemmas Lad
Genetic
Goodtime Hal
Greathouse Thunder
Greenhill Gus
Hawthorns Dream
Hawthorns Henry
Hidden Treasure
Highbrooks Emperor
Highbrooks Forgery
Hilltop North Art
Holly Jasper
Icannietellu
Invictus
Ithon Nero
Ithon Nipper
Ithon Nitro
Ithon Overdrive
Its a Secret
Ivy Camden
Jack Sparrow
Johnny Cash
Joleens Conquest
Jollys Alibi
Katanya Moonbeg
Kindly Softly
Kiwi
Kruger
Kruger Again
Ladyford Buddy
Ladyford Flash
Ladyford Hariat
Ladyford Jacqui
Ladyford Topaz
Lakeside Lariat
Lanehouse Boy
Lanehouse Lucky
Laughing Buck
Lyons Rosella
Mahogany Martini
Mahogany Rhythm
Marzipan
Midnight Dream
Miss Brightside
Miss Mash
Mont Ventoux
Morton Commando
Mrs B
Nancy Camden
No Respect
No Trouble
Oaks Maddison
Oakwood Delight
Oakwood Playboy
OddsonMel
Ontop Blackshark
Ontop Saluci
Panama Kid
Panamar Man
Pricing the Dream
Real Yankee
Red Gambler
Red Rogue
Rhyds Adora
Rhyds Riverdance
Ring Em In
Rockoff
Rocky First
Rogue Comet
Roller Coaster
Ronnie Camden
Scappa Hanover
Seal of Approval
Shadowfax Soul
She be Rockin
Showtime Artist
Showtime Rosa
Sizedoesnaematter
Some Fantasy
Southern Blackjack
Southside Billysue
Springhill Kiki
Starsintheireyes
Starstruck
Sugar Cane Howard
Sunnyside Fineart
Sunnyside Shadey
Talavary Terminator
Tarawood Louis
Tasty
Taylor Made
The Bug
The Dark Destroyer
The Wingman
Top Boy
Tracey Connors
Tyssul Queensway
UcancallmequeenB
Urban Affair
Waverley Jane
Wealdstone Machfire
Wellfield Wizard
West End Magic
Western Conquest
Wontgetfooledagain
Wye Robert
Yewtree Invincible
Yewtree Some Bruva
Yewtree Terror